I specialise in delivering top quality sustainable firewood to our customer's homes within 20 miles of Tenbury Wells, but I can also deliver to commercial premises on a C.O.D. (cash on delivery basis).
Offering your guests the comfort of a roaring log-fire goes a long way to making them feel comfortable. The ambience of your pub or hotel is enhanced by the warmth, sight and smell of a real wood fire. Evoking feelings of comfort and a traditional welcome, warming the heart of your social spaces needn't be inconvenient or costly with David Ward Firewood.
Any social occasion or space benefits from the appealing qualities of a well stocked log-fire. The quiet crackling, rich flames and warm glow of a real hearth adds to the quality of a shared meal, a drink or special events hosted by eateries, public houses, stately homes and wedding venues.
As our clients in towns and cities will testify, bringing a taste of tradition to a modern environment helps draw in customers, particularly as Winter approaches. The heat and sight of a real fire has the ability to bring comfort to weary travellers as well as a touch of luxury to social situations.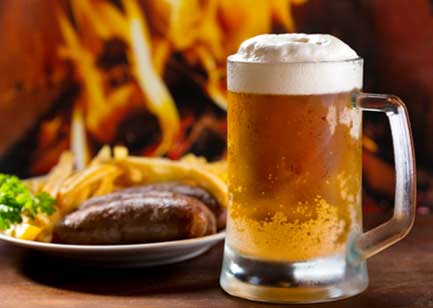 No Mess, No Fuss
You don't need to worry about running out or scheduling resupply trips, taking your valuable staff aware from their work, or making a mess. Let David Ward deliver your wood to you.
We can arrange scheduled repeat deliveries or supply on demand to suit the way you work.
Great Firewood Product
Seasoned and kiln dried logs
Hardwood & hard/softwood mixed logs
Competitive prices
Firewood cut and split to your specification
Prompt, reliable and courteous service
Small crane vehicle means I can deliver closer to your wood store
David Ward Cares About Quality & Service
"I have long been the log firewood supplier of choice to homes and commercial premises in the Ludlow area and beyond into Shropshire, Northern Herefordshire, South Staffordshire, Worcestershire and the West Midlands."
My firewood is of the best quality and I have a reputation for delivery that is as reliable and convenient as our chopped wood, logs and kindling fuels.
Ensure That Your Firewood Is Stored Properly
I work hard to ensure that every single log is delivered to you in perfect condition,  for a consistent, long lasting and smooth burn.  However to guarantee the best results from my firewood, it must be stored in a dry place, away from excessive humidity.
Please ensure that you have a suitable woodstore to keep your firewood dry.  I cannot guarantee or replace logs that don't burn well, if they have been stored outside, uncovered, or in other unsuitable conditions.